Your 3 day Ningaloo holiday guide awaits …
Needing a holiday? Looking for somewhere to escape? Thinking of warm weather, lazy beach moments, reefs to snorkel, renowned restaurants to eat at and only a few hours flight from Perth? We have what you need!
Our 3 day holiday Ningaloo guide is designed for a quick trip and squeezes in all of Ningaloo's best bits. A no stress, no plans Ningaloo holiday itinerary with options to suit everyone. Three full days packed with fun, feasts, holiday treats, tours and a little relaxing.
For those of you lucky enough to have 3 or more days in the sunshine, read on! Our guide is bound to help you fill your Itinerary with places to see and things to do while in Exmouth! Here's what a 3 day Ningaloo holiday could look like …
Day 1 – Arriving on the Coral Coast
Distances
Perth to Exmouth via plane: 1hr 55mins : 1 121 kilometers.
Learmonth Airport to Exmouth: 23mins : 37km.
Exmouth to Bundegi: 11mins : 9.7km.
Bundegi to Vlaming Head Lighthouse: 9mins : 9.8km.
Vlaming Head Lighthouse back to Exmouth: 18mins : 19.8km.
OK… You booked the plane tickets, packed a few things into a suitcase and boarded the Perth to Exmouth flight. You've read the inflight magazine, had a quick bite to eat an now the time has finally arrived to touch down in at Learmonth airport, the closest airport to Exmouth in Western Australia. The plane trip over Exmouth Gulf as you come in to land is exciting, and flying over the range gives a unique perspective of this remote WA location. At the airport pick up your hire car, load in the kids and the bags then head north towards Exmouth.
Do a quick checkin to your Exmouth accommodation. After a bit of a look around your totally awesome home away from home head back out the door! That's right… Jump back into the car and head to the beach to wash off the city and enjoy a bit of Exmouth love. There's no better way to unwind, relax and get into the vibe than heading to Bundegi beach, to chill where the locals chill.
As the sun sets and your first day in Exmouth comes to a close, head to the Vlaming Head Lighthouse. Drive towards the lighthouse, park on the very top of the Cape Range and watch the sun melt into the Indian Ocean. Crack open the wine and cheese! During the months of June to November migrating whales can be seen glittering in the last suns rays as they make the 11,000km journey north towards the Kimberley.
Along The Way
From Learmonth airport to Exmouth there's two WWII memorial sites. RAAF Base memorial located on a right turn, 3kms north of the airport and Potshot memorial located on a right turn, 5kms north of the airport.
From Learmonth airport to Exmouth Charles Knife Canyon located on Charles Knife Road, left turn, 13km north of the airport. The Canyon drive is 20.4kms round trip from the main road turnoff.
Swing by the shops and grab a bite to eat, some wine for sunset and some sunscreen. The town centre is located on Maidstone Crescent.
Ningaloo Centre is located on Murat Road. A great place to discover everything about the region and to pickup brochures for tours.
From Exmouth to Bundegi beach see the Harold E Holt memorial located just before the old American war base on the left, 7kms north of Exmouth.
From Bundegi beach to Vlaming Head Lighthouse the SS "Mildura" cattle ship wreck is located on a right turn on the Mildura Wreck Road, located 8.8kms from Bundegi off Yardie Creek Road. Apox. 10km round trip from the main road.
A lonely white cross grave can be spotted on the left just before reaching the lighthouse. F J Reddy died while building the lighthouse in 1912.
HOT TIP!
Exmouth can be windy! Luckily the beaches are located on a peninsular, so there's almost always another beach that's out of the wind. If Bundegi is blown out head for Wobiri Beach located 5.5kms past the Vlaming Head Lighthouse.
Where to Eat …
Whalebone Brewery offers pizza, beer and outdoor tables to relax under the stars listening to good tunes.
Day 2 – Book a Ningaloo Tour
Exmouth has plenty of tours to choose from for day two of your 3 day holiday to the Ningaloo, there's an activity for everyone to suit all budgets. The hardest part is going to be deciding what to do! Would you like to…
swim with Whalesharks
swim with humpback whales
dive over reef
go on a glass bottom boat tour
book a fishing charter
go fly fishing
learn to kite surf
learn to surf
go paragliding
book a sailing day cruise
explore the range
hire a boat
or would you prefer to have a little pamper time and book a float tank?
For booking details and tour information visit our tours page … we have all the information you need to plan your tour day.
HOT TIP!
Tours in Exmouth can sometimes book out weeks in advance (especially during peak season and school holidays), so sometimes 'winging it' might not get you on the tour you most want to do. Best to plan ahead a little and book the tour you'd like well before you arrive in Exmouth.
Where to Eat …
Our holiday homes are self contained and most have BBQ's. If you're up for a night in, make the most of relaxing. However if you feel like a night out Sea Salt offers yummy dishes and great service.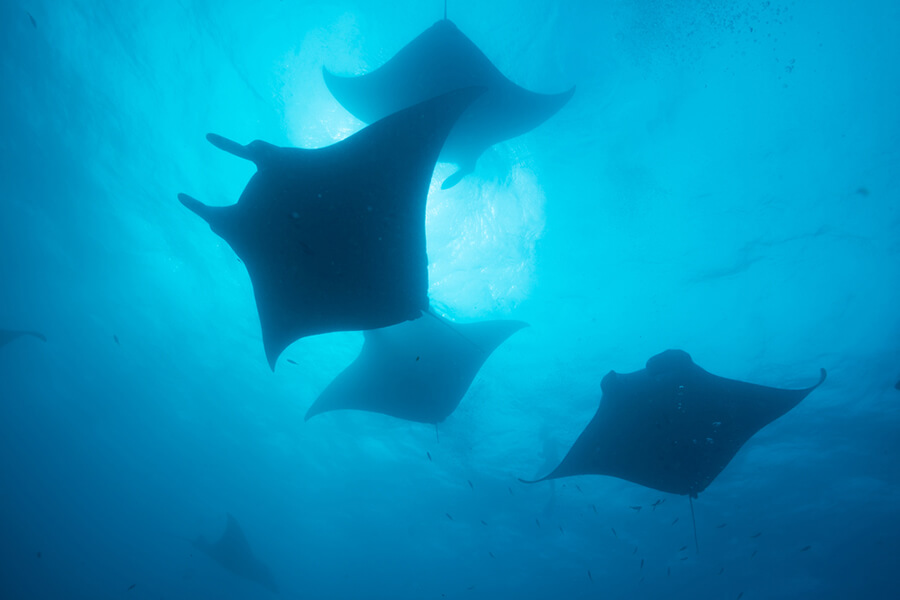 Day 3 – Snorkel Ningaloo
Distances
Exmouth to Turquoise Bay: 52mins : 63.8km.
Turquoise Bay to Oyster Stacks: 9mins : 5.2km.
Oyster Stacks to Exmouth: 54mins : 66.5km.
After spending a day out on a tour you might be thinking you've seen it all… Well we saved the best for last!
Snorkelling Ningaloo!
The Ningaloo Reef meets the shores edge at Turquoise Bay, famously named for the beautiful clear turquoise water colour.
Be greeted by some friendly local dart fish when stepping into the warm water. Float over the reef in the natural drift current, as fish lazily swim round entertaining you. Turtles often hang out over the reef and curiously pop their heads up every so often exploring the wider world. A perfect spot to chill and relax, swimming and laying about on the sand for a few hours.
Understandably Turquoise Bay is hard to leave, however if you feel like another snorkelling adventure head south towards Oyster Stacks. Named for the large coral reef formations with large oysters, this spectacular snorkelling spot is popular with families or inexperienced visitors. Hours can be spent swimming around the natural reef exploring all the flora and fauna.
Cape Range National Park is a World Heritage area and national park entry fees apply. A day pass is $12 per car (up to 12 legally seated people). The pass can be purchased at the park entry point. Concession discounts are available. DFES has a .pdf file with more information here.
On The Way
Milyering Visitor Centre located 54km from Exmouth. An information visitors centre with interactive displays and a small shop with ice creams and drinks available.
Mandu Mandu Gorge is located 68km from Exmouth. The self guided walk trail explores the range and offers views of the Indian Ocean from the top. The walk is a moderately difficult 3km round trip and is recommended to be completed early morning or in the afternoon when the sun is not too hot. Pack plenty of drinking water, wear walking shoes and hats.
Along the way there's beaches and other snorkelling spots to see, if you have enough time try exploring a marked track and discover where it leads.
HOT TIP!
Make the most of the day and leave early in the morning, allowing plenty of time in the water without the hot midday sun and before the sea breeze sets in. Oh and you'll need something to snorkel with … hire snorkelling gear from the friendly crew at Exmouth Surf Centre (located conveniently on your way past the Lighthouse Caravan Park).
Where to Eat…
Feel like a morning coffee or bite to eat? Short Order Local can be found parked up at Town Beach, local food by local people.
Until Your Next 3 Day Ningaloo Holiday
Distances
Exmouth to Learmonth Airport: 23mins : 37km.
After spending 3 days holiday Ningaloo exploring the best bits of Exmouth and Cape Range it's time to head home. However, don't feel too sad… Your home away from home and the majestic Ningaloo Reef is only a flight away!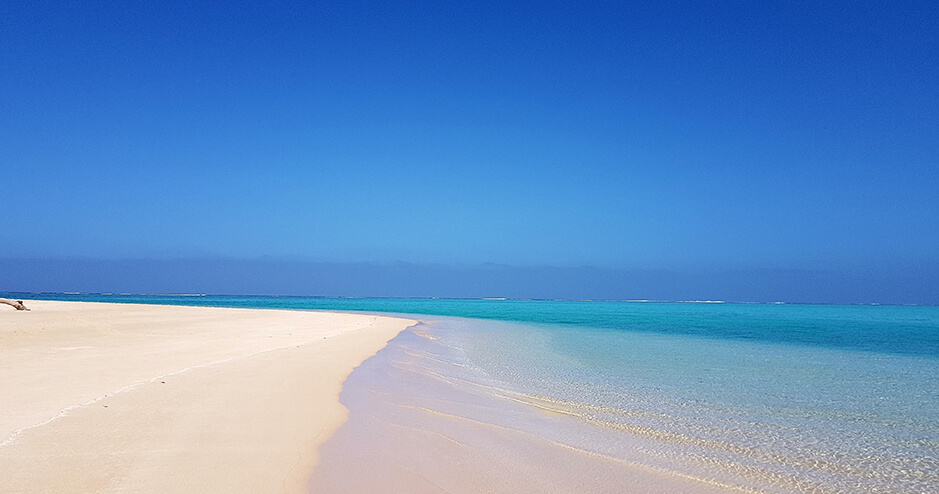 3 day Ningaloo holiday – Squeezing in all the Best Bits