Flora and Fauna of Exmouth is in abundance all year round
The Flora is very impressive during July to October when over 630 species of flowering plants are in full bloom
To see a large variety of FLORA and FAUNA head to the west side of Exmouth Cape home of the World Heritage Listed Cape Range National Park.
Further information can be found at http://www.dpaw.wa.gov.au
FLORA and FAUNA examples found in Cape Range National Park

FLORA
Mangroves, Acacia, Spinifex, Flame Grevillea,  Yardie Creek Morning Glory, Daises, Wattle, Sturts Desert Pea, Minilya Lily, Wild RockFig and Toucan Flower to name a few.There are around 630 flora species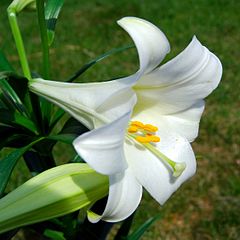 FAUNA
Red Kangaroos, Euros (Wallaroo), Black Footed Rock Wallabies, Echidnas, Lizards, Snakes and Birds including Emus, Crested Pigeons,  Honeyeaters, Robins, Ospreys, Butchers, Trillers  White-winged Fairy-wren, White-winged Triller, Wedge Tailed Eagles, Australian Bustards, Spinifex Birds and Fairy Wrens
A leisurely drive through the park will take you about an hour ending at Yardie Creek Gorge
A Boat Tour operates through the Gorge where Ospreys and other Birdlife can be observed in the sheer walls and outcrops
Caves in the gorge walls are home to the Black Footed Rock Wallabies and these are often spotted relaxing in the sun with their joeys outside the cave openings.
Boat tours operate twice daily check the site for times and availability either http://www.visitningaloo.com.au or http://www.yardiecreekboattours.com.au
You are sure to have a very unique and enjoyable experience with the Flora and Fauna of the park but please be aware that Wildlife abounds in the park so drive with caution and avoid driving at dusk, dawn and night.